I recently threw a birthday

party

for my mother in her home.
For a look at the

luncheon

tables you can find them HERE.
I searched the internet and blogs for ideas and new recipes.
Much of my

inspiration

and a number of the recipes for the luncheon
you
can obtain some of these recipes and more.
The Luncheon menu included
Orange Poppyseed Muffins with Ham and Honey Mustard Beehive Butter.
Because there were some who couldn't eat seeds or nuts,
I left the poppyseeds out and I used a Honey Mustard Dressing
in place
of the Poppyseed Dressing. On the

Mustard Beehive Butter

sits a
little wax bee that flew
over from
a beeswax candle I had.
For the
Zucchini and Cream Cheese Finger Sandwiches
,
I made two loaves of zucchini bread a couple days ahead.
The morning of, I sliced each loaf into 1/4 inch slices,
spread

whipped

cream cheese on one
slice,
placed
another slice on top, then cut each sandwich with a
round
fluted
cookie cutter to resemble a
flower
.
Everyone loved
That Wonderful Chicken-Artichoke Rice Salad.
I did not
include
the chicken breasts and everyone was

surprised
to learn
that it was made from chicken flavored Rice-a-Roni.
I have
provided that
recipe below.
Another
delightful
salad was the
Bleu Cheese and Bacon Potato Salad
.
This wa
s made from both red and white-skinned potatoes leaving their
skins on. The addition of the Bleu Cheese made it truly a
decadent

dish! Daughter #1 said it was the

best

potato salad she
had ever eaten! (How about that??)

I offered the crumbled bacon on the side.
For the
Cranberry Chicken Salad Finger Sandwiches
, I purchased
one pound of store-bought chicken salad from the deli department
and I
added chopped
dried Craisins. Daughter #1 assembled the
sandwiches by spreading the chicken salad
between two
slices
of
soft Wonder white bread,
crusts cut off,
then cut into four triangles.
To drink, I served
Strawberry Apple Iced Tea.
It was a bit time-consuming to make but well worth it!
The recipe calls for either honey or white sugar.
While testing the recipe prior,
I made it using

honey

but
felt the honey-taste
overpowered the

fruit-

taste. For
the
Luncheon I used white sugar which dissolved nicely
in the hot fruit tea.
I made
eight recipes and had just enough!
The tea had a beautiful color and was refreshing and pleasing.
You can click HERE for the recipe.
Daughter #2 made the cake. She used both white and wheat flour
and flavored the cake with Almond extract. I think the wheat
flour added a nice "crumb" or texture to the cake.
It had a vanilla buttercream
frosting and

it was

delicious

!!
Additional sweet treats included Bundt-eenies which I had
They were a mixture of Red Velvet, Chocolate, and Lemon cakes.
Mom's Luncheon Menu
Orange Poppyseed Muffins with Ham and Honey Mustard Beehive Butter
Bleu Cheese and Bacon Potato Salad
That Wonderful Chicken-Artichoke Salad
Zucchini and Cream Cheese Finger Sandwiches
Cranberry Chicken Salad Finger Sandwiches
Strawberry Apple Iced tea
Almond Cake with Vanilla Buttercream frosting
That Wonderful Chicken-Artichoke Salad
Source: Adapted from Cooks.com
(I doubled this recipe)
1 box chicken flavor Rice-a-Roni, cooked
2 sm. jars marinated artichoke hearts, drained, reserve marinade
4 green onions, chopped
1/2 bell pepper, finely chopped
3-4 chicken breasts, cooked, boned, chopped
1 1/4 cup drained and sliced ripe olives (I used stuffed green olives)
Cook rice as stated on box. Let cool and "fluff" with a fork. Cut artichoke hearts to bite-size and add to rice along with green onions and sliced olives.
For the Dressing: Combine 1/3 cup mayonnaise with the reserved artichoke marinade and can add 1/2 tsp. curry (optional). Add to the rice mixture and combine well. Chill before serving.
I do

hope

you give some of these dishes a try.
I know I will be adding them to my repertoire!
I am

happy

to be joining these linky parties this week: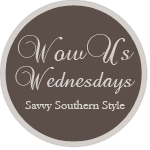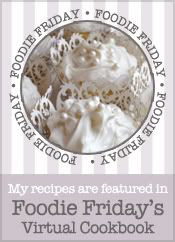 Thank you for visiting me!
~ Karen